FEDERAL & POSTAL SERVICE MARKET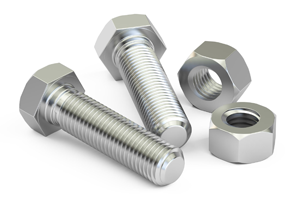 Do you want to grow your business by selling products tailored to Federal and Postal Service employees? We understand government employees' concerns and take pride in helping them solve their unique insurance needs. The Benefit Coordinators are a team of professional educators and sales professionals committed to providing you with the tools, training, support, and integrity you need to be successful in your business.
The Apex Insurance Group (AIG) is a network of independent insurance agents dedicated to servicing the healthcare and financial needs of America's federal and postal employees. This market is a massive chance for an insurance agent looking to supplement their revenue stream. We are pleased to bring you our best-in-class marketing tools, training, support, and unparalleled opportunity for growth.
The Benefit Coordinators officers, for the accepted agent, complete market training, product training, and the required FINRA certification training. The Benefit Coordinators offers the motivated agent incredible possibilities.
Sales opportunities include short-term disability, supplemental retirement, life insurance, and annuities. Referrals and multiple sales common. Our brand requires aggressive adherence to learning and achieving goals.
The Federal and Postal Service market is unique and build to the forward-looking agent.
You can have the edge.
Federal & Postal Service Program
This all-new design and technology integration can help you sell more products, provide a better product experience for those who receive your quotes, and develop long-lasting relationships. The Benefit Coordinators program offers:
Complete market training
Product training
FINRA certification training
The unique market and innovative strategies help agents succeed by serving individual needs of government employees who are looking for value-added solutions to meet their financial goals. Our professionals invest in your training and certification so you can partner directly with our customers. After completing the required certification training, you can sell federal and postal service products such as:
Short-term disability
Supplemental retirement
Life insurance
Annuities
Designed for federal and postal service employees, this new portal removes the challenging daily barriers that agents face. Successfully grow your business, create better relationships and differentiate yourself with the Benefit Coordinators program.