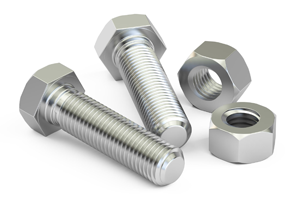 Do you have a hard time competing in today's insurance industry? Are you looking for a better way to optimize your agency's efficiency and effectiveness? Our goal is to make sure you succeed! Independent agents at Apex Insurance have access to over 90 carriers and can choose from 260 products that best meet consumers' needs. As an independent agent, you have the flexibility to run your business your way.
Independent agents need resources that give them the freedom and flexibility to succeed in their way. It is time for something different. With Apex Insurance Group, you have the support, tools, and guidance you need to succeed on your terms. We offer tools that can help you thrive as an independent agent. That is absolute freedom.
As an independent agent, you have tremendous earning potential. Did you know that independent insurance agents make the most annuity sales (19%)? However, annual job growth of 5.49% is making the insurance sector more competitive than ever. Now, agents must distinguish themselves from 36,000 independent insurance agents across the United States.
Independent agents want to build their business how they want but might not know how. Instead of taking away time from servicing customers to handle administrative tasks, Apex Insurance Group offers tools to help you. We also teach agents how to increase productivity through proven processes and have online training that broadens agent knowledge.
Apex Insurance Group is built on a foundation of opportunity and independence. Apex Insurance Group offers tips, tools, products, and programs to help independent agents succeed in the business. We help you develop your business, from policy issuance to managing risk and growing your book of business.
Independent Agent Details
Apex is an independently owned and operated agency helping independent agents succeed. Agents and brokers often waste valuable time and money on ineffective marketing tactics. But with our multi-product agency program, growth tools, and training, you can focus more on closing sales while we handle the rest.
Becoming an independent agent with Apex means:
You own your business
You get to work with dozens of carriers
You are part of a cutting-edge agency
Access to our full-service support system
Superior training programs
No required meetings
No required calling sessions
Our culture of independence, creativity, and innovation means that you have complete freedom over what insurance you sell, how you sell it, who you sell it to, when you sell it, and where. We are committed to helping independent agents get new clients, secure preferred rates, and access resources to grow business.
At Apex Insurance Group, we understand that your success is our success. We are independently owned and operated, so our success depends on yours. As a result, we have access to the same great products without limitations on who can sell them. We learn about your business model and offer the tools, resources, and support that are right for you.