CUSTOMER RELATIONSHIP MANAGER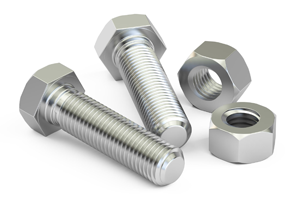 The Apex Insurance Group's Customer Relationship Manager (CRM) is a must-have business tool, and is a key time saver. It streamlines all the tedious tasks of marketing, sales, and prospect management for your insurance sales. Now, you can nurture more rounded relationships with clients and avoid losing them to inadequate follow-ups or cold calling.
The problem with most CRM software is that it is confusing and does not have enough automation capabilities. With the Apex CRM, you can auto-capture leads, manage workflows, and engage prospects. Implementing this cutting-edge technology can help your business enjoy more operational efficiency and higher profits at lower running costs.
0
%
Improved client relationships
Unique Advantages of the High Level CRM
According to one study, the average worker wastes 4.5 hours on menial tasks that could be automated. It is no surprise that by 2030, Artificial Intelligence (AI) and Machine Learning (ML) will support nearly every aspect of decision-making in the insurance industry. Robotic Process Automation (RPA) is another valuable technology that helps automate routine processes, link disparate systems, improve accuracy, and boost ROI by as much as 200%.
You need to see the big picture and manage all your interactions with your customers immediately. The Apex Group's High Level CRM is a complete customer experience solution enabling your organization to take control of your customer processes and achieve high levels of customer satisfaction. Getting the edge on your competition has never been easier.
High Level CRM is a new way of managing your leads and relationships. It can help your business boost revenue, improve customer relations, and increase your bottom line. How? By managing communication with leads, tracking opportunities and deals, sending messages to customers and prospects, and more.
If you are an insurance agent looking for software that makes your business run smoothly and effectively, then High Level Customer Relationship Manager is the best choice. It allows you to automate repetitive tasks, communicate with leads through various means, and improve customer relationship management capabilities.
Here is how it works:
Create flexible ways to organize data
Allow for real-time updating of customer data and communication
Automate lead captures
Track leads and sales pipeline
Streamline workflow management
Build reports showing campaign performance
Set up automated contact via text, email, or phone
Create automatic task reminders
Automate marketing efforts
Delegate tasks effectively
By leveraging High Level CRM, you gain extensive automation capabilities, a fluent user interface, real-time collaboration tools, and the ability to unify your data across the entire customer journey. You can automatically assign activity priorities to leads with state-of-the-art features, such as a contact dynamics dashboard and a predictive scoring system.
Integrated marketing tools show you upsells, cross-sells, and lifetime value maximization opportunities. Create multichannel campaigns and track them easily. One-click dialing lets you contact clients fast, and the Activity Stream keeps everyone updated on the status of contacts. Your CRM's proactive insights help you nurture your database, keep them engaged, and build stronger relationships with less effort.