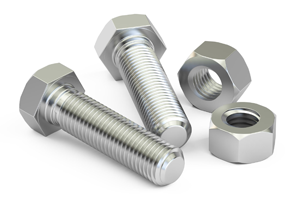 A solid online presence can distinguish between success and failure in the 21st century. A well-established online presence can give you a more extensive reach, make you more attractive to customers, and help you stay relevant. It is time to get your business together, learn about the digital landscape, and make your agency social.
At Apex Insurance Group, we understand technology, so we can give you the tools you need to dominate the digital space. We have helped businesses like yours get in on the latest technology and learn about upcoming trends. If you have not already, invest in your online presence to stay ahead of your competition in today's world. We are here to help you understand the digital landscape and take advantage of all its opportunities.
0
%
Consumer research online
0
%
Website used for research
Your Independent Agency's Digital Advantage
Did you know that 76% of consumers check a company's online presence before visiting its physical location? If you have a poorly-designed website, you could send 38% of potential customers to your competitors. These numbers will likely continue growing, considering that an additional 424 million users joined social media this year.
Apex Insurance Group is here to help you stay on top of digital marketing trends. Our team of experts will work with you to create an effective online presence on social media, complete with the help of a digital marketing agency. Digital marketing services get your agency noticed and keep it that way. With us, you will develop an online presence that grows business.
Working with your agency, we evolve your business and make insurance more accessible. We have used traditional agencies' best practices and married them with the modern marketplace, providing a state-of-the-art solution for agents and an unbeatable online experience for their clients. Let one of our helpful team members give you more information and discuss options that work best with your business. We can ensure your company has a solid digital presence without sacrificing valuable time and money.
In today's business environment, having a robust online presence is imperative. What does that mean, exactly? It means having a high-quality website, an active social media profile, and a good Google ranking. You can achieve these goals with Apex Insurance Group.
Apex Insurance Group offers agents:
Training & Education
System Support
Marketing Solutions
Customer Relation Management
Tuition Assistance
Legal Services
High-Quality Lead Generation
Get started with modern digital advertising techniques and tactics that help you attract qualified leads to your website, leads who are ready to work with you – partner with an agency that understands how to embrace change.