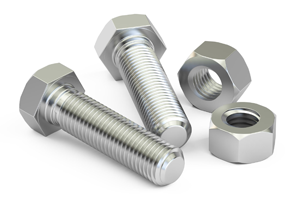 Do you want to provide legal protection to your clients nationwide? Are you interested in a solution that provides access to legal advice 24/7 with no hidden fees? Then LegalShield is the right choice for your clients.
A comprehensive suite of legal and identity theft protection services helps individuals and businesses protect their hard-earned assets. Our national network includes over 900 attorneys who provide legal counsel on issues ranging from personal injury and divorce to business law disputes.
LegalShield provides quality legal services at affordable rates. Our core service includes access to an attorney through telephone or email. In addition, your clients receive digital access to legal forms so they can take care of their legal issues at any time.
Unique Legal Services Benefits
In 2021, criminals stole the identities of over 15 million Americans. As a whole, up to 10% of the population falls victim to identity fraud every year. Unfortunately, identity theft cases are on the rise. Consequently, the need for legal representation and advice is increasing. According to a recent survey, 69% of Americans would choose an online service over a conventional lawyer.
The LegalShield platform provides access to affordable legal representation and advice. All lawyers associated with the platform have been vetted for expertise, experience, and background before being admitted as members. They collaborate with LegalShield and their clients to create personalized plans that meet individual needs.
Legal services insurance covers clients if they become the victim of identity theft. Identity theft can have devastating results. Identity theft can occur when a client gives personal information to an individual or company that uses it for purposes other than agreed.
With legal services insurance, a client knows they are protected against identity theft and will not have to pay upfront costs or lose money due to identity theft.
Give your clients peace of mind thanks to the following benefits:
Access to a network of attorneys 24/7
Complete coverage for identity theft
Specialized coverage in the areas of personal, commercial, and professional liability
Membership gives your clients instant access to affordable legal advice and comes with identity theft protection for more than $1,000 per claim. Now you can finally offer clients legal services at a price that will not break the bank.